Olmsted Elementary
Our Mission:
In this classroom, we will work together as a team to train our brains to think well.  We will respect each other and the resources in our library.  We will check out books that interest us, that help us love reading, and that help us find the information we need.  We will have fun and laugh and spend time reading!
Resources for Students
---
Resources for Everyone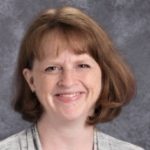 Book Request
Do you have suggestions for new books that the library should get?  Click here!
---
Lost?  Click here to go back to Urbandale School District Main Page.